Evolve FM System Requirements
Evolve FM is a browser based Facility management software solution that can be self-hosted (installed to run on your corporate intranet) or you may choose one of our cloud based SaaS options.
Deployment Types

Evolve FM system requirements will vary based on your selected software deployment type.
Cloud Depolyment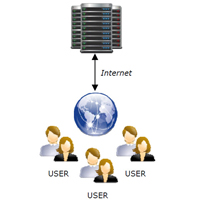 Microsoft Internet Explorer 10+, or other HTML5 compatible browser
Self-Hosted Deployment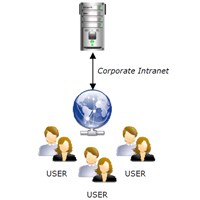 Microsoft Internet Explorer 10+, or other HTML5 compatible browser
Microsoft Internet Information Server 7+
ASP/ASP. NET
.NET Framework 4.5+
Microsoft Visual C++ 2015 Redistributable (x86)
Microsoft Windows server 2003+
SQL 2008 r2+
SQL Server Management Studio
---
1Browser Based
Evolve FM is fully browser based allowing access through your corporate network, or the internet.
2Secure
Functional Group Security & user based permissions allow you to control access to features & data via a user's login credentials.
3Scalable
Evolve FM fits any size organization - from those looking to manage a single building to organizations with over 100,000,000 SF of space to manage.
4Affordable
Evolve FM competes functionally with products 2x - 5x its price.
---
We're Here to Help
Simple Solutions FM offers facilities management software & service solutions that will help you make informed decisions about the space you occupy and the facilities you manage.
Please contact Simple Solutions FM with technical questions, a free consultation, or for a product demonstration and pricing information.
Call us today - 978.263.9911
Share the Evolve FM system requirements with your colleagues and friends.