News & Events
Events
Web Demo
We bring new standards of price and performance to CAFM/CMMS Software.
If you are a facilities professional who wants to see a CAFM/CMMS solution that is built to be accessible, easy to understand, and affordable contact us for an online demonstration to learn how you can access, integrate, and distribute your facilities information with a comprehensive, easy-to-use Computer Aided Facility Management (CAFM) solution... Without the big price tag.
Contact us today to schedule a demo time that is convenient for you.
Free Trial

Our EvolveFM trial website will give you the opportunity to explore the Drawing Viewer graphics component in EvolveFM.
You can display drawings, click spaces, color-code drawings, and you can open data forms to view detailed data about a selected space.
Contact us today for our free trial login information.
Test Drive

LIMITED TIME OFFER:
Test drive EvolveFM for 60 days.
We'll upload one of your CAD drawings and its associated facility data to a secure EvolveFM website and will provide you with a private User Name & Password.*
*Some restrictions apply.
Contact us today for more information.
News
Windows XP Support Has Ended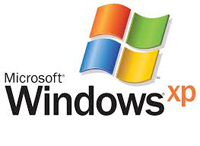 As many of you know, Microsoft has stopped supporting Windows XP. While this may have little consequence for some, Autodesk FMDesktop users are now vulnerable to security risks and viruses, and over time things will only get worse.
Simple Solutions FM has been supporting FMDesktop since the product's initial design in 2000 but like Microsoft with XP, we won't be able to support it much longer, and while you can keep using FMDesktop with Windows XP after support ends, we don't recommend it. It is time for FMDesktop users to upgrade your CAFM/CMMS system so you can make sure your facility information remains safe and reliable.
If you liked how easy FMDesktop was to use, and the affordability of the software, we can offer you a solution that is as easy and intuitive as FMDesktop (even more so!) at a price that is less expensive than you might think.
EvolveFM is a professional-level, zero footprint database program, used for Space & Asset management, Move Management & Operations and Maintenance Management. EvolveFM provides all the features and functions that FMDesktop users love, and much more with the security FMDesktop can no longer provide.
We encourage you to learn more here about what EvolveFM has to offer.
Evolve FM Software Release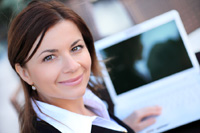 v2014.8.1
This new EvolveFM release introduces the anticipated EvolveFM Move Management module.
To view all release notes, please visit the EvolveFM Release Note page.
---
We're Here to Help
Simple Solutions FM offers facilities management software & service solutions that will help you make informed decisions about the space you occupy and the facilities you manage.
Please contact Simple Solutions FM with technical questions, a free consultation, or for a product demonstration and pricing information.
Call us today - 978.263.9911