Our Services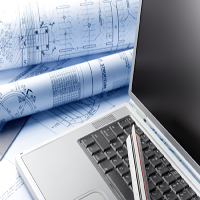 As a facilities management software provider & service bureau, Simple Solutions FM offers professional services for IWMS, CAFM, CMMS, CAD and Document Management software implementation & training.
Certified Implementation Partner
We are proud to be a Certified Implementation Partner for:
CenterStone CAFM/CMMS Software
EvolveFM CAFM/CMMS Software
DocuFi Document Management Software
Training & Implementation Services
AutoCAD Training for Facilities Management

CenterStone Training & Implementation

EvolveFM Training & Implementation


Data & Drawing Services
CAFM Data Collection

Our knowledge and expertise in the area of data collection and data preparation requirements for IWMS, CAFM, and CMMS systems will help to ensure accurate, timely, and optimal data preparedness.
CAFM Drawing Services

An optimized drawing inventory is the key to performance in a CAFM system and if you don't have the man power or the time to get your drawings ready for CAFM, we can do it for you. Rely on our team for all of your CAFM drawing preparation & management needs.
Drawing Scanning & CAD Conversion
Stop your paper drawings from deteriorating with age and preserve your historic building drawings with our experienced, professional drawing scanning to digital file and complete 100% paper to CAD drawing conversion services.
Facility Field Audit & Verification

Do you need to be sure that your as-built drawings accurately represent the current conditions of facilities? We provide onsite facility survey and data collection services for a complete comparison between your as-built drawings and your physical space.
Consulting Services & Project Management
Needs Analysis, System Selection & Project Management

Not sure where to begin your CAFM system search or implementation? We offer consulting and project management services for CAFM, CMMS, and Document management system selection and implementation.
Autodesk FMDesktop Services
Autodesk FMDesktop
Autodesk FMDesktop is no longer supported by Autodesk and IE is no longer supported by Microsoft... But Simple Solutions FM continues to offer FMDesktop support services to all FMDesktop users who would like to move their FMDesktop data & drawings to a supported CAFM system.
Contact us for more information
---
Share our Services with your colleagues and friends.