Simple FM Tools™ can be found on the Autodesk App Store. It is a 3-tab tool palette plug-in app for AutoCAD and AutoCAD Architecture 2015/2016/2017.
Simple FM Tools includes AutoCAD incremental text insertion tools with powerful prefix & suffix capabilities, CAFM auditing tools used for auditing AutoCAD drawings for use in a CAFM system, and DWF tag tools used to publish AutoCAD attributed DWF files.
Who is using Simple FM Tools?
AutoCAD users
Architects
CAFM system implementers
Facility managers
3 tool palettes in 1

AutoCAD sequential text insertion tools.
Designed to help you room number an entire floor plan drawing in minutes, fmLABEL™ provides tools that provide the ability to sequentially insert AutoCAD text with powerful prefix & suffix capabilities.

AutoCAD Polyline & Text Auditing tools for CAFM.
Designed for error proofing AutoCAD drawings that will be imported into any CAFM system, fmAUDIT™ provides AutoCAD polyline & text auditing tools for fast & easy error detection.

An AutoCAD attributed DWF publisher.
Designed to produce "intelligent" AutoCAD DWF files tagged with room number and area data, fmTAG™ provides tools for creating & publishing attributed AutoCAD DWF files.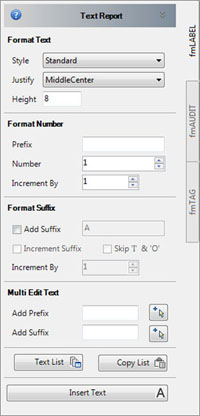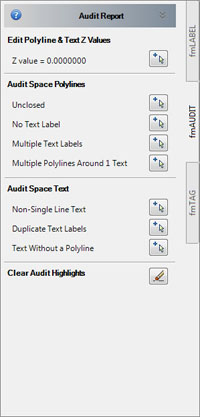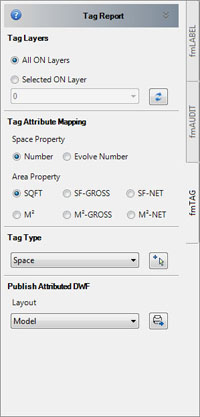 License Types
System Requirements
Operating System: Windows
AutoCAD 2015-2017
AutoCAD Architecture 2015-2017
Documentation
---
Free Trial
Download a free version of Simple FM Tools from the Autodesk App Store, install it in your AutoCAD or AutoCAD Architecture 2015/2016 product and explore its functionality.
---
We're Here to Help
Simple Solutions FM offers facilities management software & service solutions that will help you make informed decisions about the space you occupy and the facilities you manage.
Please contact Simple Solutions FM with technical questions, a free consultation, or for a product demonstration and pricing information.
Call us today - 978.263.9911
Share Simple FM Tools with your colleagues and friends.