Higher Education in Evolve FM
Every school needs the space to learn, to teach and grow, so educational facilities need to precisely and accurately track their space resources to ensure that they are being used in the best way possible.
Meeting the CAFM Needs of the Higher Education Environment
Powerful, intuitive, comprehensive Facility Management software that anyone can use... Without the big price tag.

Evolve FM, for Higher Education facilites management.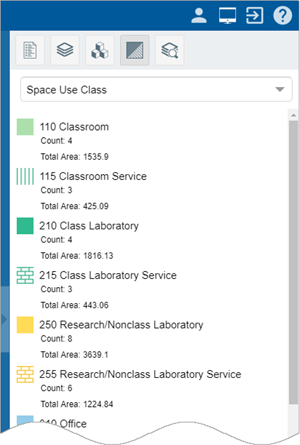 To meet the specific needs of the higher education environment, Evolve FM Facility Management Software (CAFM), in accordance with the Postsecondary Education Facilities Inventory and Classification Manual (FICM) guidelines, includes features for Space Classification and Condition Assessment.
Import your current facilities data into Evolve FM and then be able to produce reports that meet the FICM reporting requirements and guidelines in seconds instead of days, weeks, or even months.
Without the need for CAD operators, Evolve FM allows facilities professionals to quickly and easily generate robust graphical reports of their physical space inventory. No more flopping and twitching when asked to produce color-coded floor plan reports for space classification & departmental usage.
Evolve FM enables higher education institutions and other places of learning to optimize and appreciate their space resources in terms of availability, type, location, and efficient use.
Supporting your FICM Goals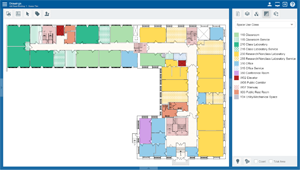 Easily manage your physical space inventory according to Postsecondary Education Facilities Inventory and Classification (FICM) guidelines. Track primary & secondary uses, functional use categories, discipline/condition codes and more.
Categorizing space in accordance with FICM reporting guidelines can be tedious to maintain, especially on CAD drawings that are not connected to a database. And then running those physical space inventory reports and going through facility plans to make sure they have been color-coded properly can take weeks, if not months to get ready. Evolve FM includes the ability to categorize your space to meet FICM reporting requirements and guidelines and produces color-coded facility plans in seconds.
Easily Track & Report
Space Use Classifications
Functional Categories
Academic Discipline Codes
Suitability
ADA Compliant
Wet Lab
Condition
Year Built/Renovated
Sample Report Download

You can produce this finance report in seconds with Evolve FM.
Take a look... Download our sample Higher Education Finance Report in .XLSX format.
Evolve FM Software Modules
SPACE
Management

With Evolve FM, graphically display and report space utilization by occupancy, space type, or by business unit (cost center, department, etc.). Easily color-code spaces on a drawing proportionate to the percentage of business unit assigned to them.
MOVE
management

In Evolve FM, move occupants into spaces graphically with an easy Drag & Drop capability, or use the Move Management module to plan and execute large scale moves. Track CHURN and see a history of all space occupancies.
ASSET
management

Use Evolve FM to identify and report asset information and easily assign assets to properties, buildings, floors, spaces, or to other assets. Graphically view and query asset data on a floor plan right from your browser.
MAINTENANCE
management

With Evolve FM users can submit online service requests. Technicians can generate On-Demand work orders, schedule Preventive Maintenance routines that automatically generate PM work orders and assign them to designated supervisors and/or technicians.
Accessibility on Various Devices
Evolve FM facility management software fluidly responds to fit any screen or device size. No additional cost for mobility, and no add-on apps required.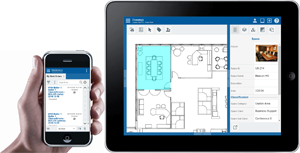 Evolve FM, Cost Effective Facilities Management
The job of a Facilities Manager has become much more demanding; there is more information to manage in the form of data and drawings, and a much greater need for faster, more accurate reporting capabilities. Evolve FM responds to the demand and is an easy-to-use, affordable tool for facility professionals. Some CAFM/CMMS systems can be very expensive technologies reserved for very large organizations that have the resources to invest in them. These systems tend to be very complex and as a result are often left underutilized or not used at all. Evolve FM is a much more affordable and an easier to use solution that competes functionality with systems 2x-5x its price. Evolve FM facility management software will help you work as resourcefully and cost effectively as you should be.
Evolve FM Training & Implementation

As an Evolve FM
certified implementation partner
, we work with each client on a one-to-one basis as we combine your
Evolve FM
software
training
with your Evolve FM system i
mplementation
.
---
We're Here to Help
Simple Solutions FM offers facilities management software & service solutions that will help you make informed decisions about the space you occupy and the facilities you manage.
Please contact Simple Solutions FM with technical questions, a free consultation, or for a product demonstration and pricing information.
Call us today - 978.263.9911
Share Evolve FM Facility Management Software with your colleagues and friends.