EvolveFM Asset Management Software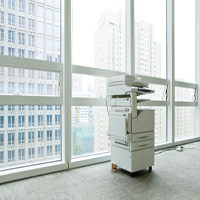 EvolveFM Asset Management software is part of the core module of the EvolveFM CAFM software for facilities management. Asset management in EvolveFM provides the ability to quantify, track, analyze and report the use of your organization's physical inventory of fixed assets.
Manage fixed assets associated with your organization
Assign assets to people, locations, & business units
Assign assets to work orders & preventive maintenance routines
Track & report the history of your assets

Assets and Interactive Drawings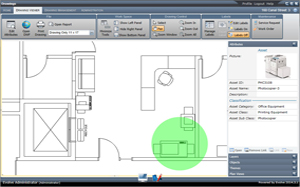 The EvolveFM Asset Management system also offers a visual, interactive way to manage, update and report on your facility asset information.
Utilize the intelligent drawings in EvolveFM to search, retrieve and edit asset data. Select assets on a drawing and display & manage related asset information. Move your assets into spaces with a simple Drag & Drop technique never leaving the drawing.
Easily locate & highlight your assets on a drawing or highlight the space where an asset resides. Manage vendor and manufacturer information, model & serial numbers along with installation and replacement information for any type of asset.
Office, Security, HVAC Equipment
Artwork, Furniture, Fleet
Electronics, Mobile Phones, Keys
IT, Data Communications & Network Equipment
and much more...
Take Advantage of BIM Data
EvolveFM asset management gives you the tools to extract and manage more of the information contained in your drawings. With Layer and Object controls in the viewer, you choose what geometry to make visible and which objects to make "clickable", letting you navigate through your data graphically to access the information you need.
Use this tool to manage all the way from the exterior property level down to pieces of equipment, signage, data jacks - the possibilities are endless.
Data Import / Export to EXCEL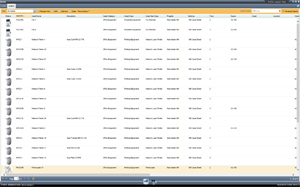 Need to analyze your asset data more deeply? Interactive data grids in EvolveFM provide reporting and data import/export capability, allowing you to quickly and easily export your asset data to Microsoft Excel, Access, or any tool that can read a tab delimited text file. No need to abandon the analysis tools that are already working well for you, work with your asset data as needed, and import your changes and updates directly back into EvolveFM... As simple as that.
Key Features
Manage Equipment & Other Assets. Track asset assignment and utilization by space assignment, asset categories, classes, and sub-classes. Identify and report asset information and easily assign assets to properties, buildings, floors, spaces or to other assets. Graphically view and query asset data on floor plans in seconds.
Graphically Locate Assets.
Search facility data and graphically locate assets by automatically displaying the floor plan & highlighting the physical asset or the space where they reside.
Interact with Campus Maps. Utilize a campus map to locate & identify buildings, parking, athletic fields, emergency call box locations, and other areas & assets. Click items on the map to view & edit associated facility data. Quickly search the drawing and visually highlight locations.
Graphically Manage Roof Areas & Other "Outside the Building" Assets & Locations. Manage & view areas such as roofs & associated equipment. Click items on a drawing to view & edit associated data.
Attach Documents to Assets. For quick reference attach images, or electronic documents such as operating manuals or safety instructions to any Property, Building, Floor, Space or Asset record in Evolve.
White Paper
---
Share EvolveFM Facility Management Software with your colleagues and friends.